Sunflower OIL: Overhead Immobilization Launcher
Sunflower OIL: Overhead Immobilization Launcher was made for the GJL Game Parade 2020 jam by Pranav SK, Daniel Hudson and Samuel Hollywood-Summers.
How To Play

You are a garden gnome who loves his garden, especially his prize sunflower. This Is an especially needy sunflower, who will die if anything flying overhead casts a shadow on his face. This sunflower wants to seize every ray of sunlight available in the day!
Use 'A' and 'D', or the left and right keys, to move your gnome's tank around the garden. Target the turret with the mouse, and click to fire, or the spacebar key. Be careful: shells will also damage the gnome and the sunflower!
Enjoy this Extreme Sunbathing Simulator, and bring the badass back into the back yard!!!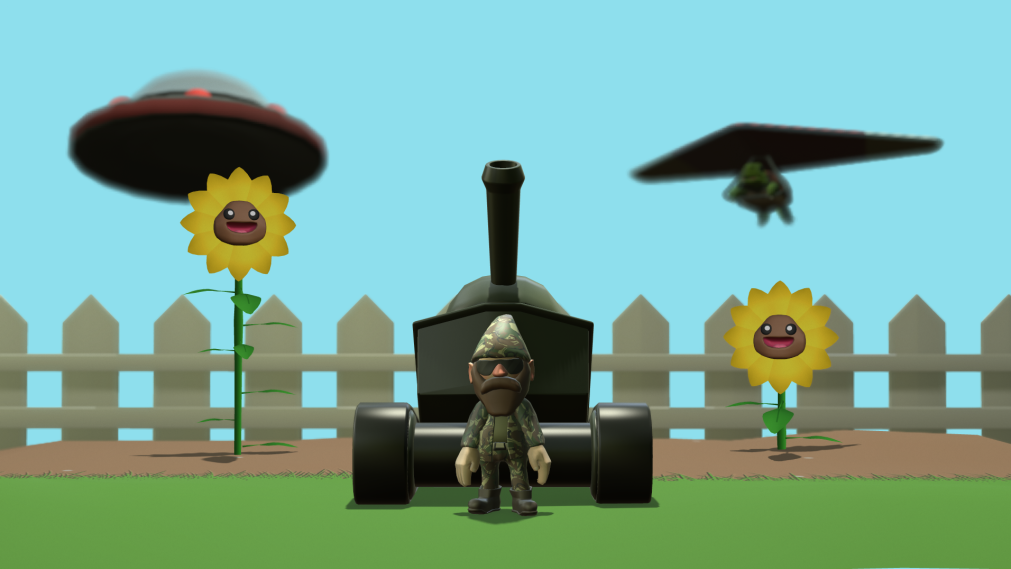 Let us know in the comments if you enjoyed the game. We would also welcome your suggestions for improvements. Thanks for playing, and seize the day: catch some rays!!!
Credits
Pranav SK - Gameplay and Code
Daniel Hudson - 3D Art and UI Sound Design
Samuel Hollywood-Summers - Music
https://www.samuelhollywoodsummers.com/

Additional SFX were sourced on https://freesound.org/
Download